Cornice Renovation for Baltimore Rowhomes
Most downtown rowhomes have beautiful decorative cornices at the top of the front façade. More often than not, they have fallen into disrepair, as they are very old, made from wood and have been neglected, due to their height.
If your cornice is in decent enough condition, we will take the proper steps to clean and repair it. We will make sure this done to address EPA standards for safe lead paint clean-up. If it is too far gone to repair, we take pride in reproducing your cornice with a design that either matches the original or has the appearance of historical accuracy.
We use lighter-weight, synthetic materials to assure that your new moldings will require little maintenance and last longer than the original.
This first cornice shows an end of group with a wrap around return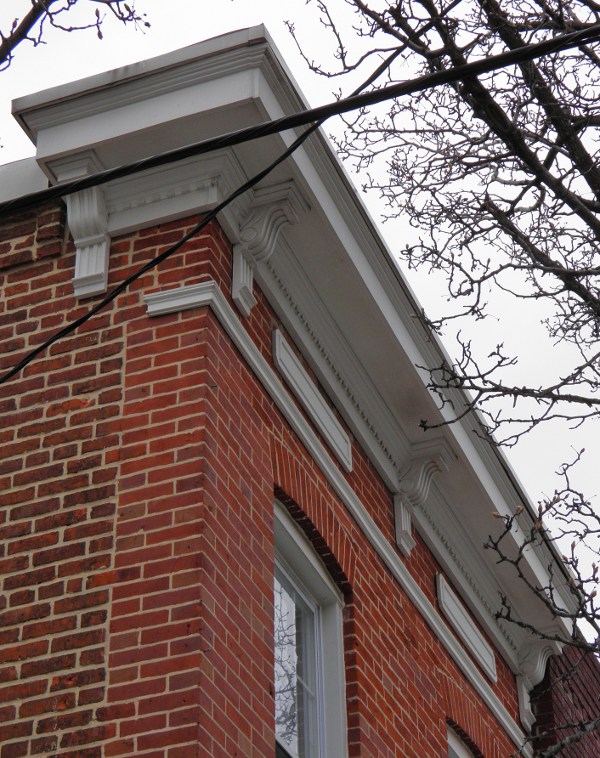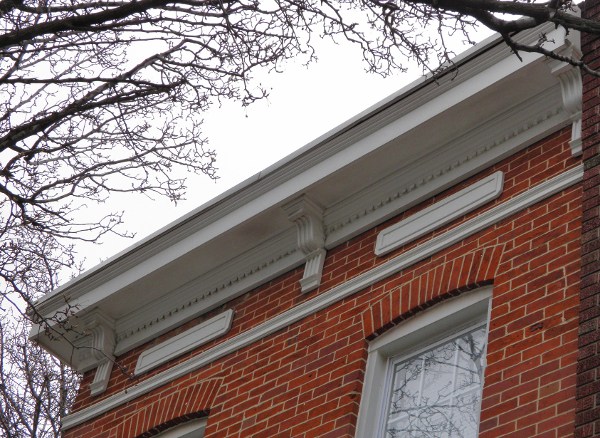 With this cornice we copied the straight-forward dentil mould that was originally there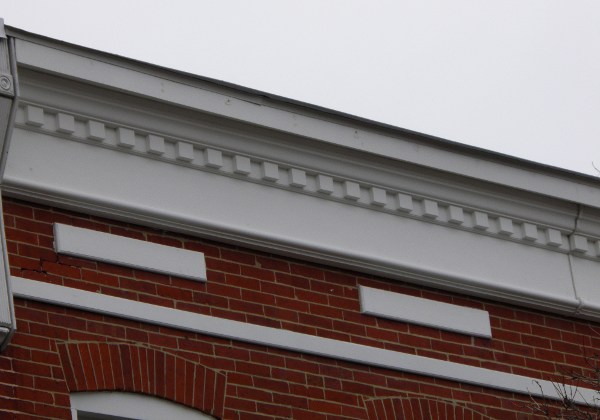 Another replaced cornice, with decorative corbels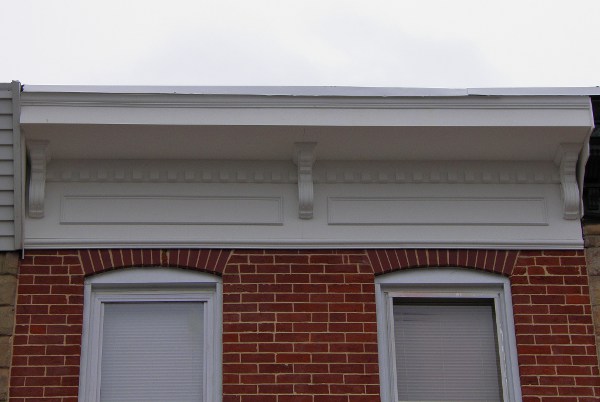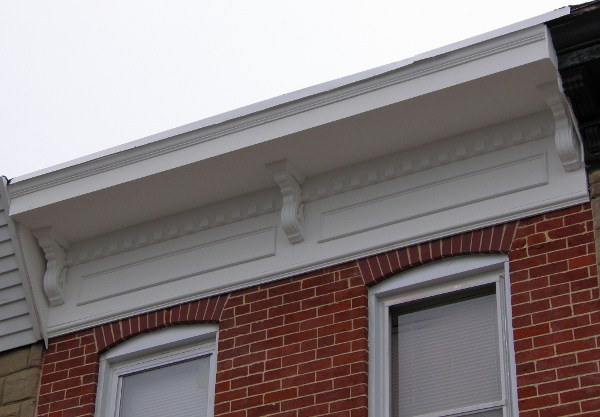 Working on an 'End of Group' cornice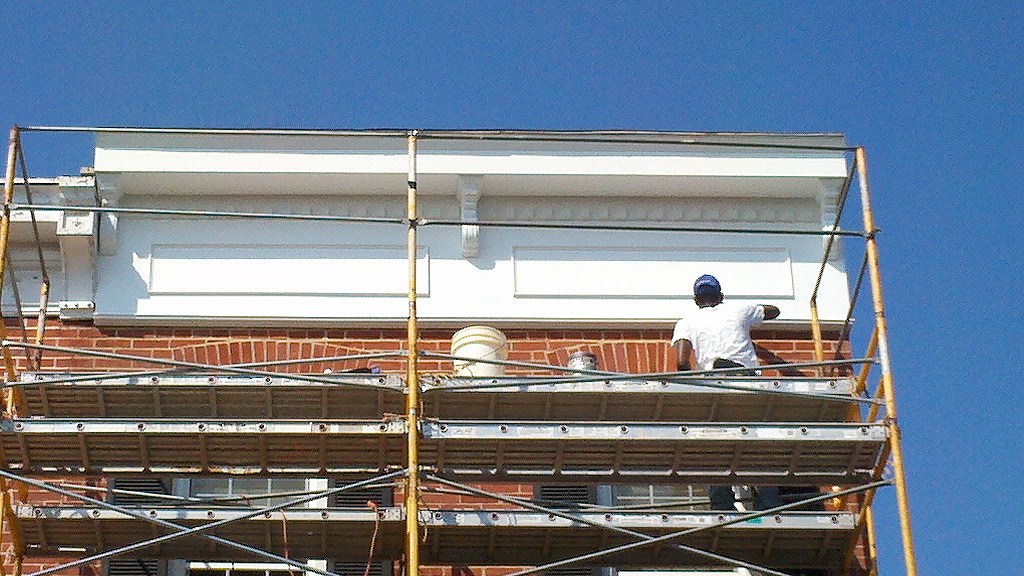 Another Cornice Project
With this cornice you can see our entire process. We had inclement weather so we tarped over the front façade to keep the project rolling.
Stripped of the original cornice, you can see the bare framing. This one was in excellent condition. We often reinforce the framing at this point if it is necessary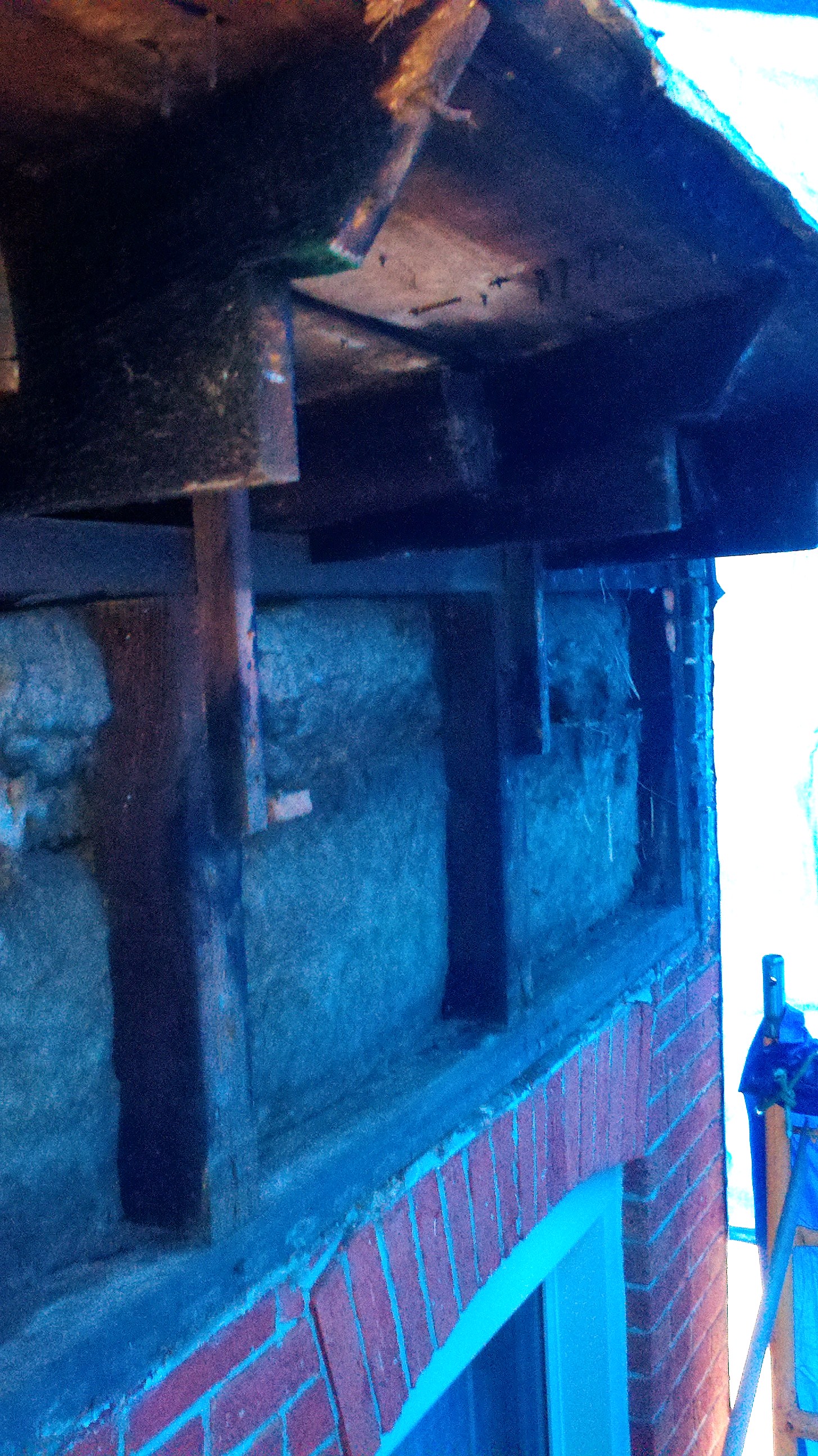 Skinning the framing with low maintenance Azec board and panel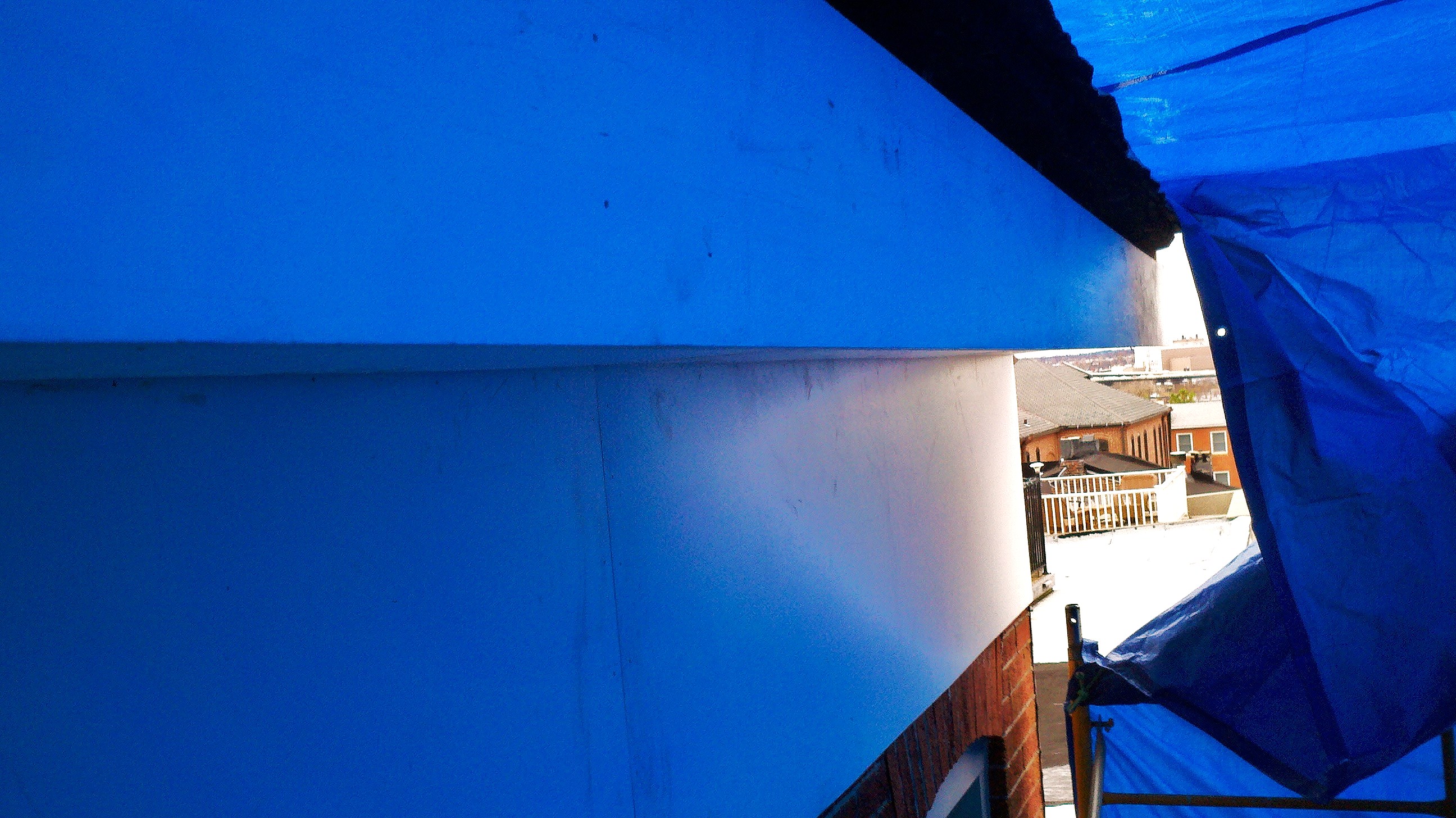 Adding the corbels and moldings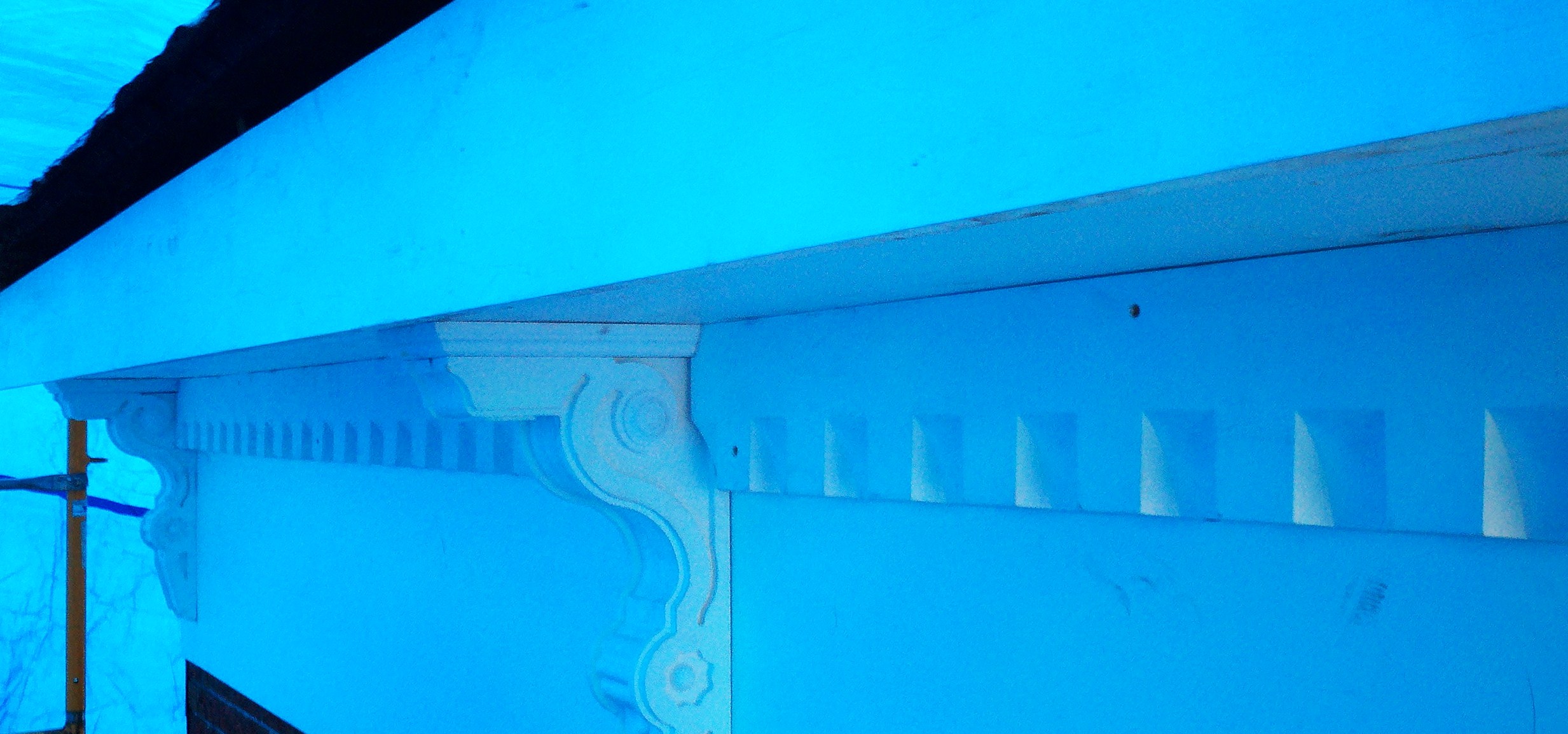 Almost complete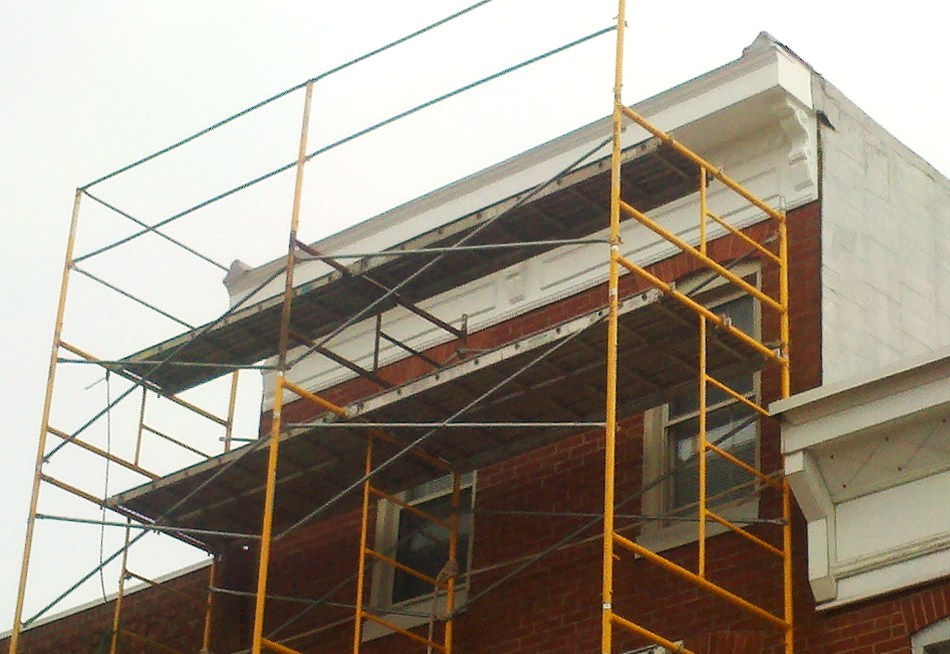 The finished cornice