Rooftop Decks for Baltimore Rowhomes
Similar to buying rare space in your rowhome basement, moving up is often the best way to gain outdoor space for city living. As with a detached home, decks are a fair weather extension of your interior space.
Where most homes downtown have very small to no backyards, the rooftop deck is a great solution for enjoying the outdoors. We have the experience to not only help you design and build your rooftop deck, but we know how to navigate the city codes, regulations and processes to smoothly obtain the proper permits.
Spacious 2 Tier Roof Deck
Upper deck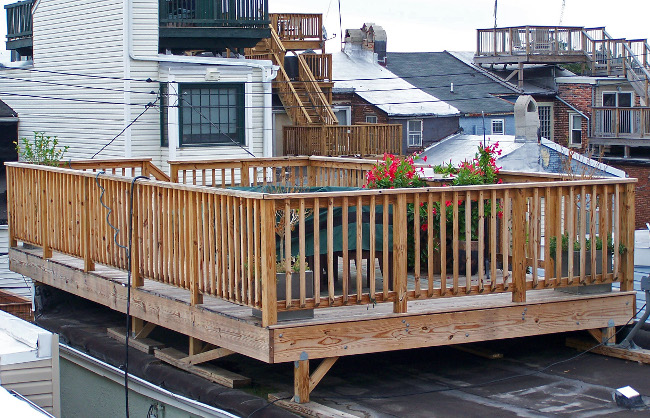 Lower deck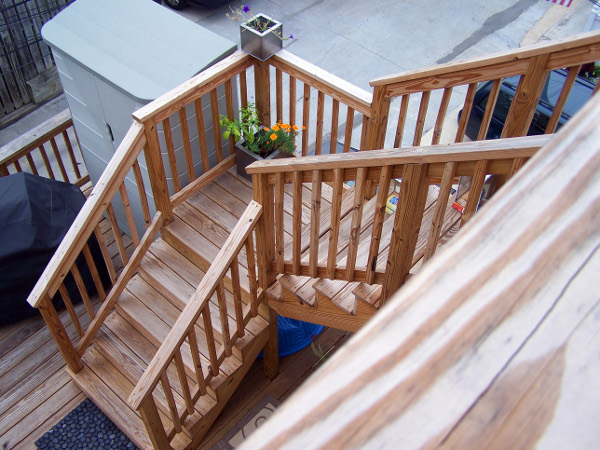 Stairs to connect them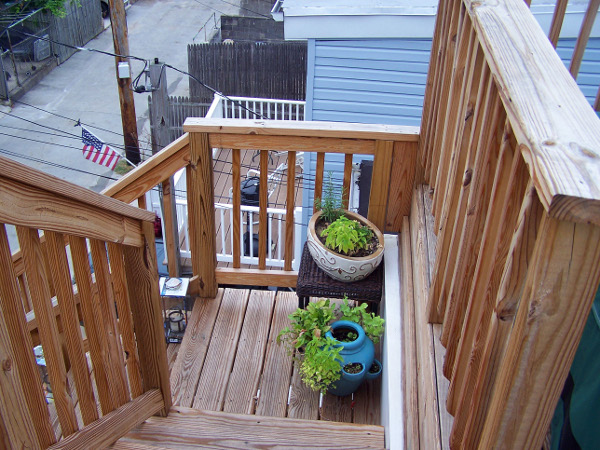 Privacy fence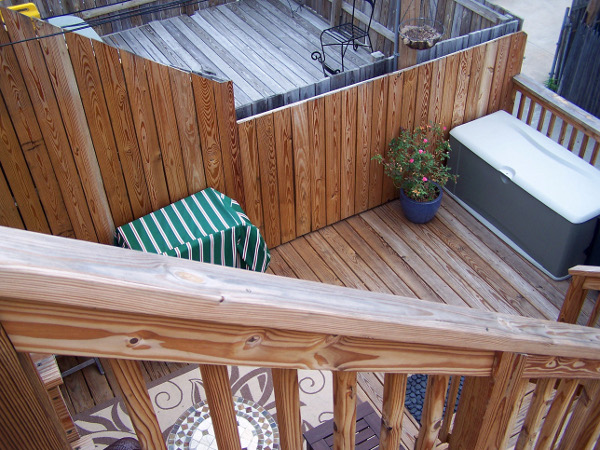 Ground view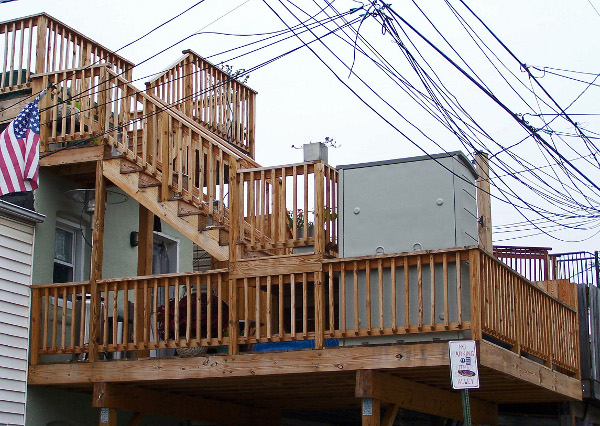 2 tier Roof Deck with Addition
ACQ construction with metal rails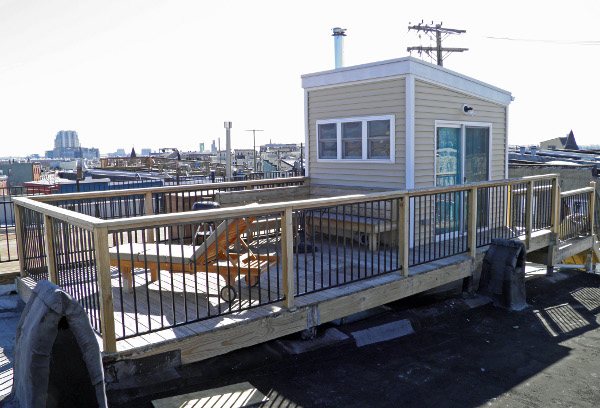 Built-in bench seat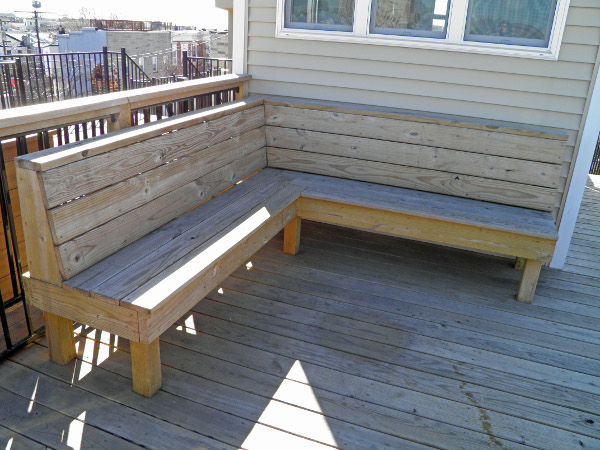 Plexi-glass panel to allow light into existing skylight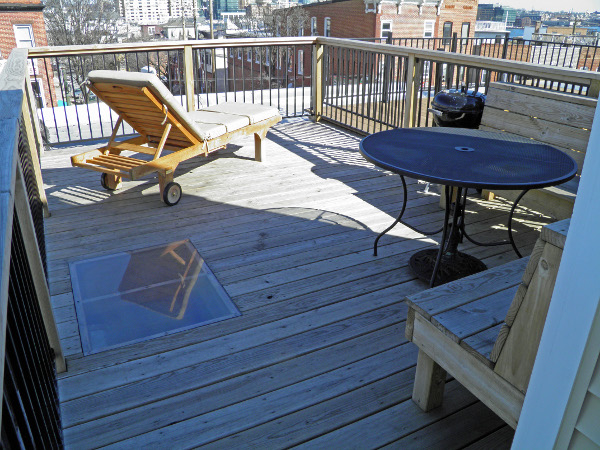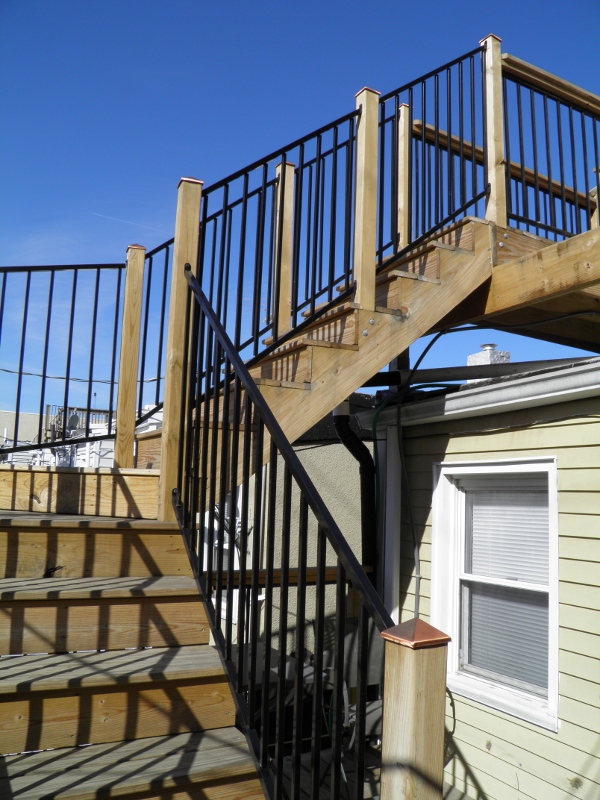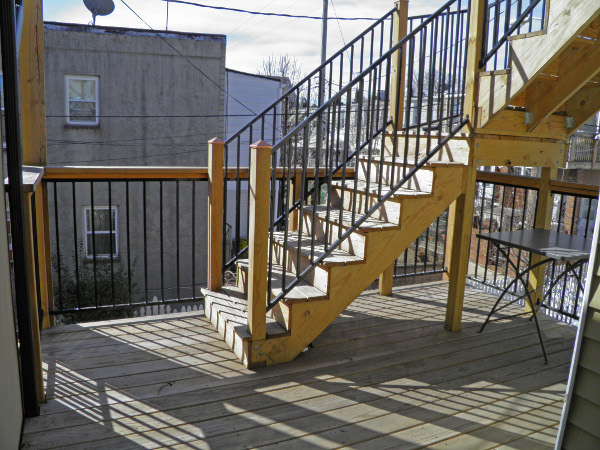 Rear view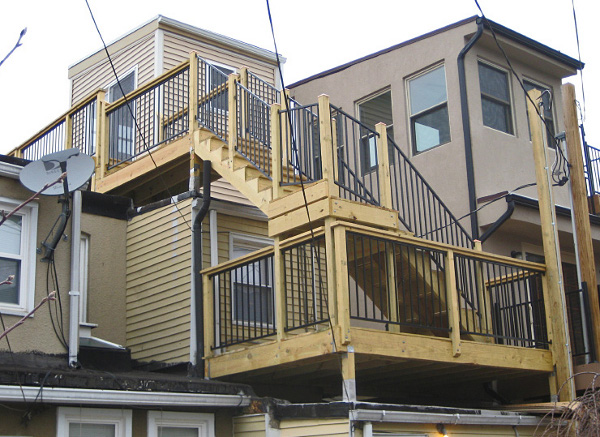 Synthetic Deck with Pergola
Wood grain synthetic decking, with matching storage chests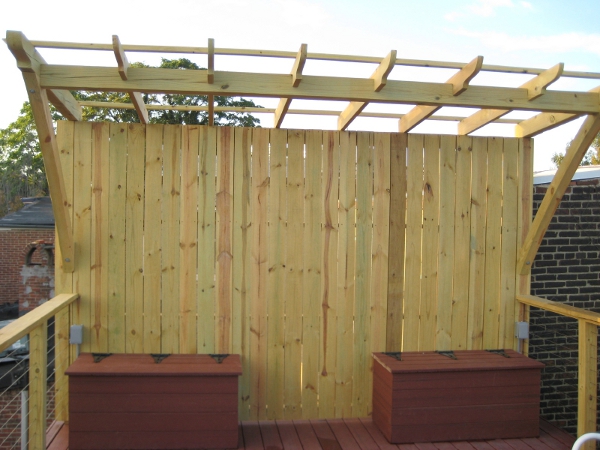 Detail of ACQ pergola and privacy fence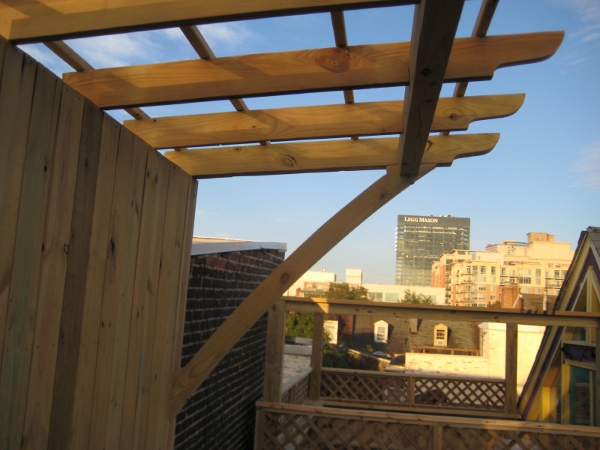 Butcher's Hill Rooftop Trex Deck
This deck is accessed from a rear 3rd story roof deck, that has stairs leading to the main roof. Trex is a synthetic decking product that is maintenance free and lasts forever.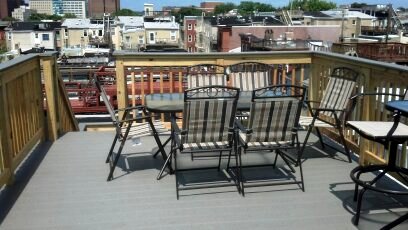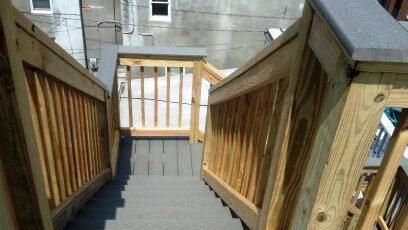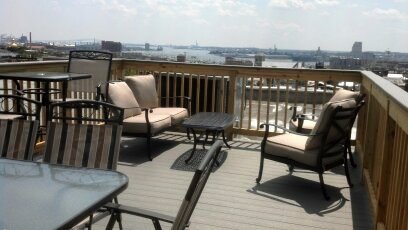 Ipe Deck Panel
With this rooftop deck we utilized an ipe deck panel. These 2'x2' panels click together to create a floating floor type system that cover the roofing membrane. We cut and shape the panels to conform to the size and contour of your deck. This is a great way to quickly beautify a flat roof area and convert it into a spectacular outdoor living space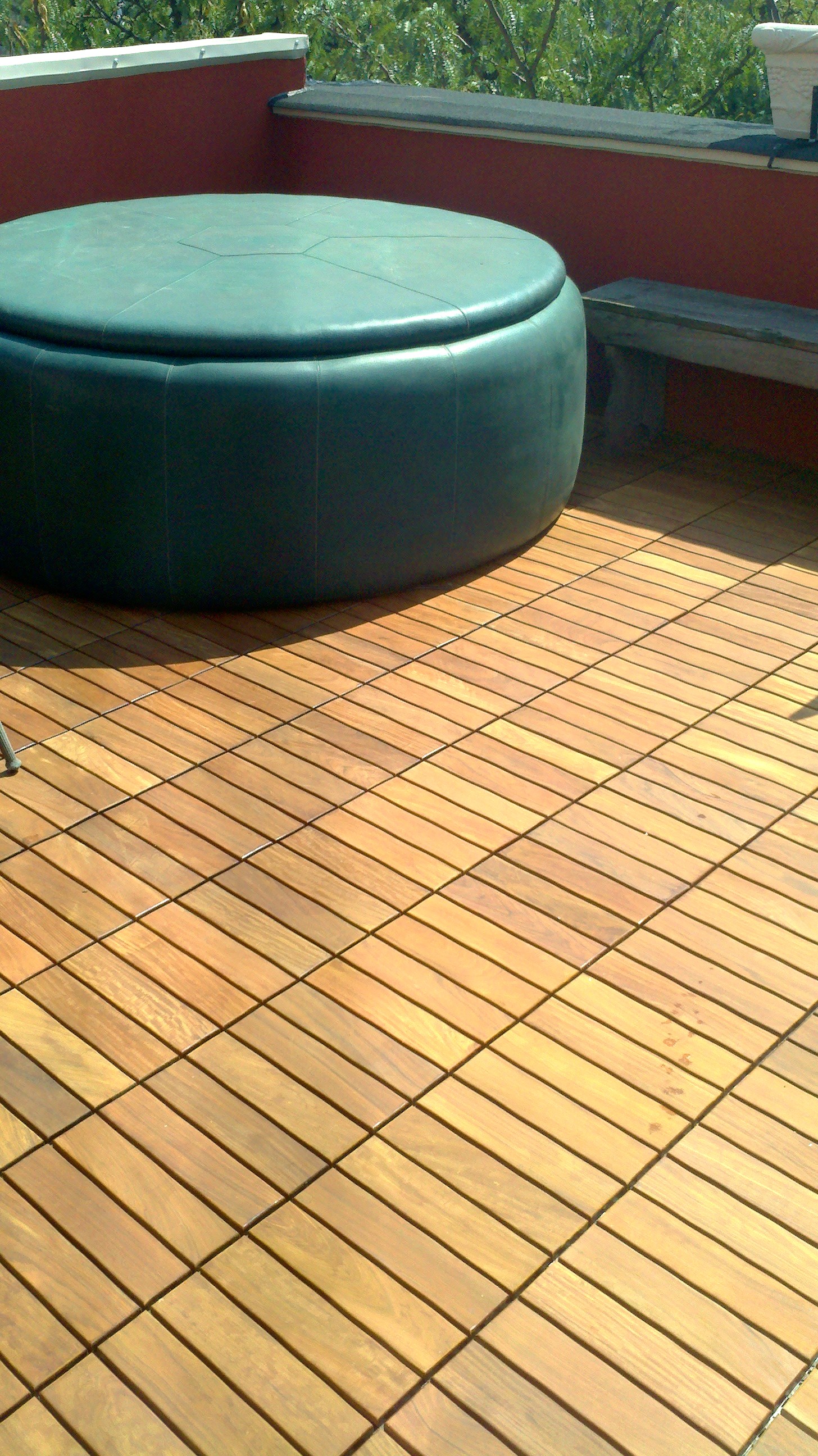 Detail