Leaders in Baltimore Green Building and Construction
Accredited at the National Association of Home Builders Green Building Conference, we are conscious of the growing environmental concerns of today and have jumped headfirst into many concepts of 'green building'. As the green leaf and bough on our emblem symbolize, we are proud to acknowledge our status as local leaders, setting us apart and ahead in this very important aspect of the growth within our industry.
We are certified installers for the ICF, insulated concrete forms, company, Eco-Block. Their product doubles the thermal efficiency of standard concrete walls and eliminates the need for exterior wood walls and insulation. This can be used for either foundations, basements, or full home construction, creating a thermally super-efficient home.
Additionally, we have experience with more green technologies such as:
Solar power
Geothermal heating and cooling
Tankless water heaters
High efficiency spray foam insulation
Building materials made from recycled or waste products
Our expertise empowers you to incorporate as many of these green options into your project as possible while accommodating your choices and budget.
Construction has long been thought a detriment to the environment. We will continue to seek alternative solutions to change this thought and create homes that are both beautiful and responsible.
Contact us today for a free quote on your next green construction project!
We highly recommend and frequently use various forms of spray foam insulation. This product maximizes the insulating value and air seal of your home, causing a significant decrease in the energy used to heat and cool your home.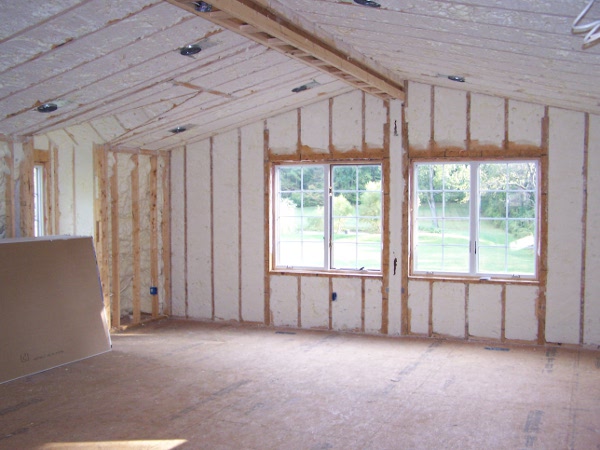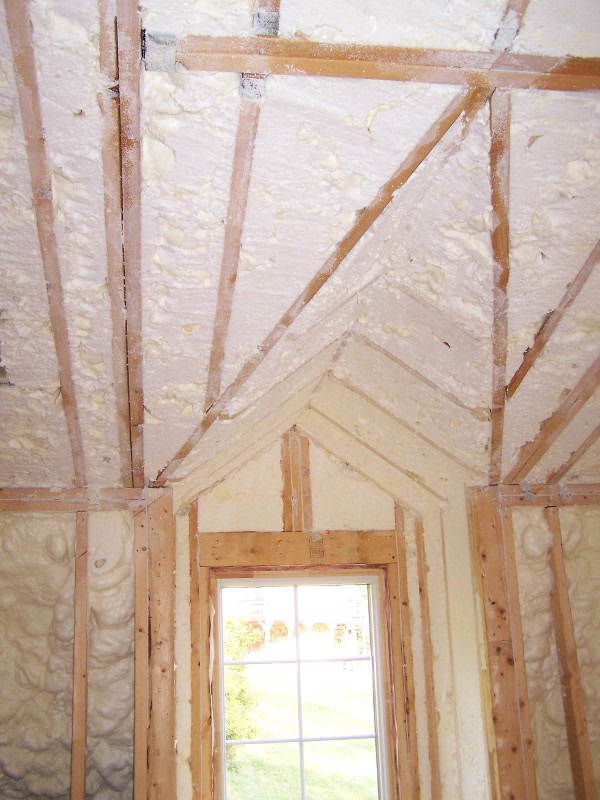 All of siding and exterior trim on this home is made from fiber-cement products. Thses products are considered 'green', not only because there is no wood being used, but because their lifespan and durability is so great that there should be virtually no maintenance or replacing required.
This home also utilizes other 'green building' concepts, such as a geothermal HVAC system, solar water heating, and spray foam insulation: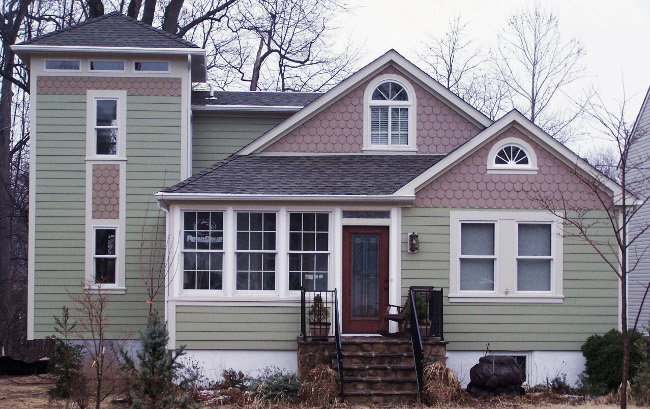 Green Foundation Construction
Below are photos of a green foundation built by OzCorp Fine Builders on a project in Baltimore County. The pictures show the footers being formed and poured for Insulated Concrete Form (ICF) walls.

Form-a-Drain System to Deal with Exterior
and Interior Water

Setting up the Footer

Rebar Required

Rebar Required

Footer Stepped to Accomodate ICF Blocks

Leveling Off the Concrete Foundation

Building the ICF Foundation with ECO-Block

Building the ICF Foundation with ECO-Block

First Course in

Window Bucks Built and Set

Brick Ledges to Support Brick or Stone

Up We Go!

Getting Ready to Pour the Concrete

Tying the Block Together to Avoid Blowouts

Tying the Block Together to Avoid Blowouts

Ready to Pour

Let's Start Pumping Concrete

Filling the Walls with Concrete