Basement and Portico Renovation Case Study
Shown below is a basement that includes an English-style pub, game/entertainment room, and wine cellar. As well as renovating this historic Roland Park home, we excavated what was merely a crawlspace and created a detailed answer to our client's vision.
Complete with copper tray ceilings, custom maple mouldings, and hand-made cabinets, we worked with the homeowners to design and craft a space that enhanced an already beautiful home.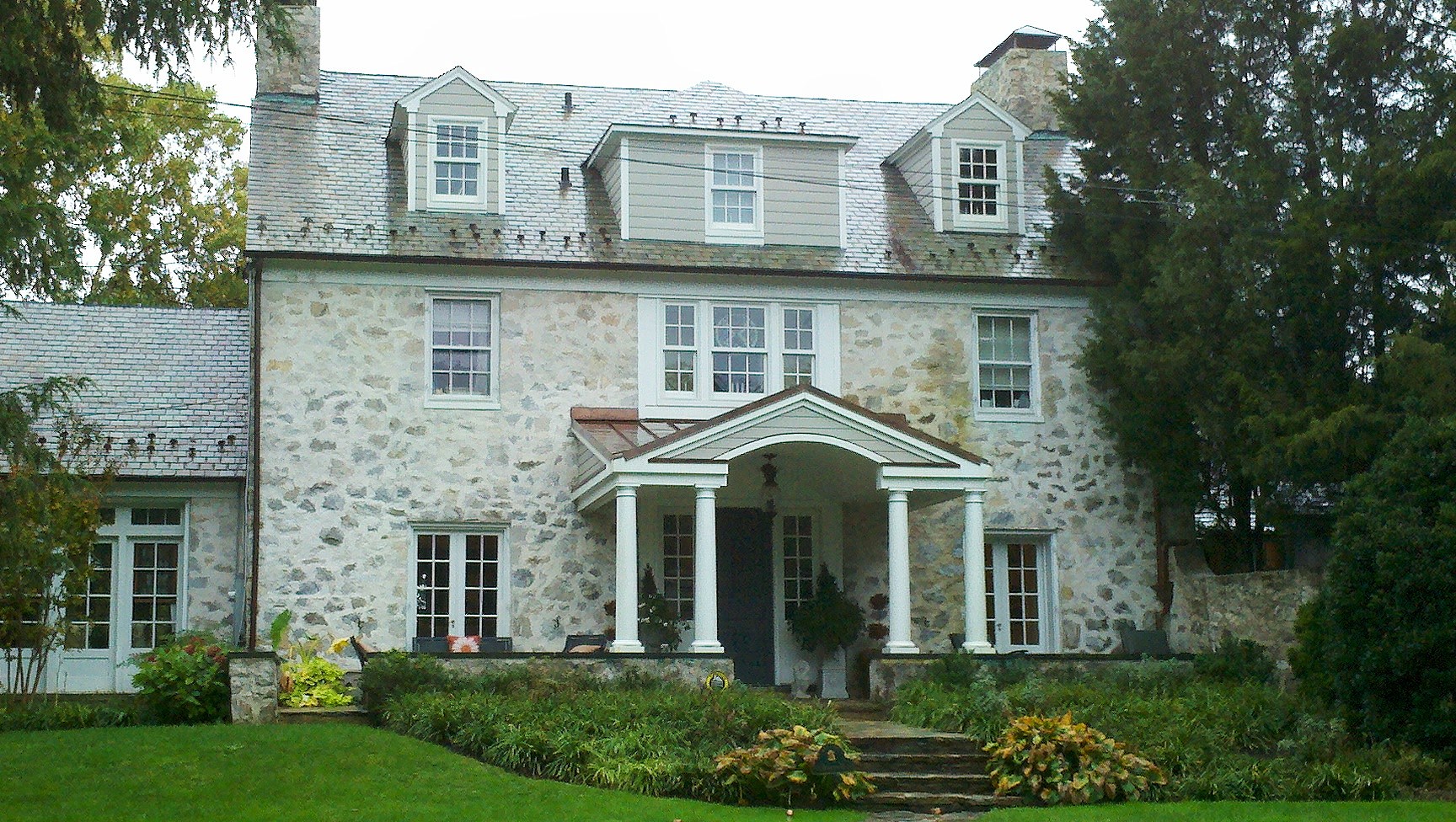 Portico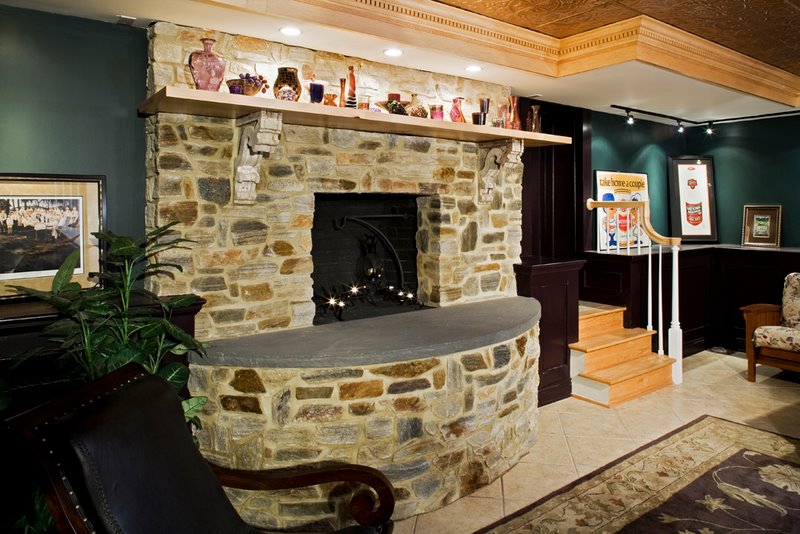 Basement Fireplace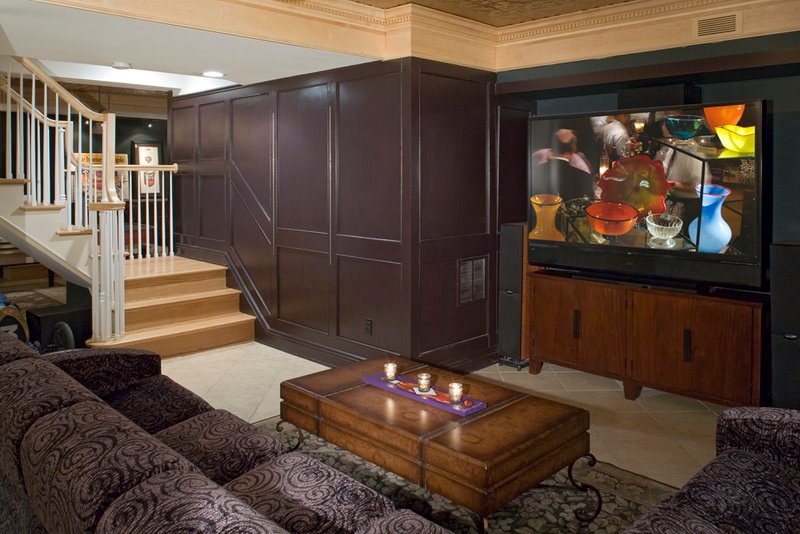 Basement Living Room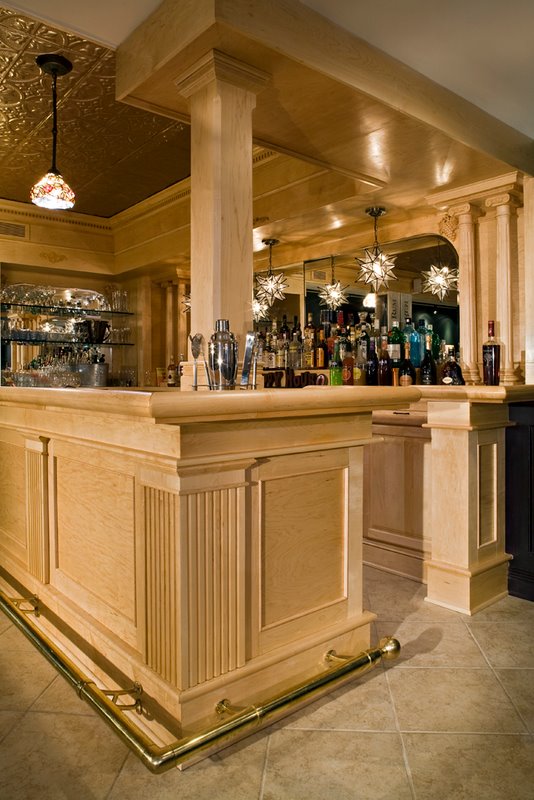 Full Bar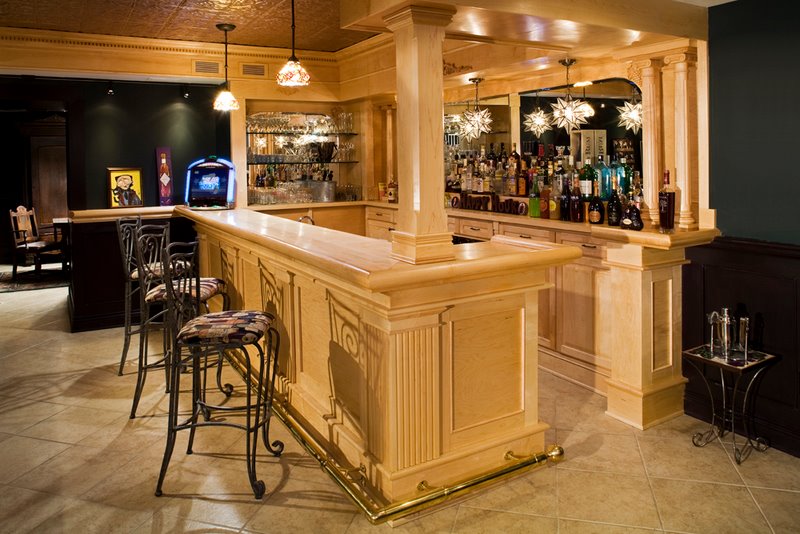 Bar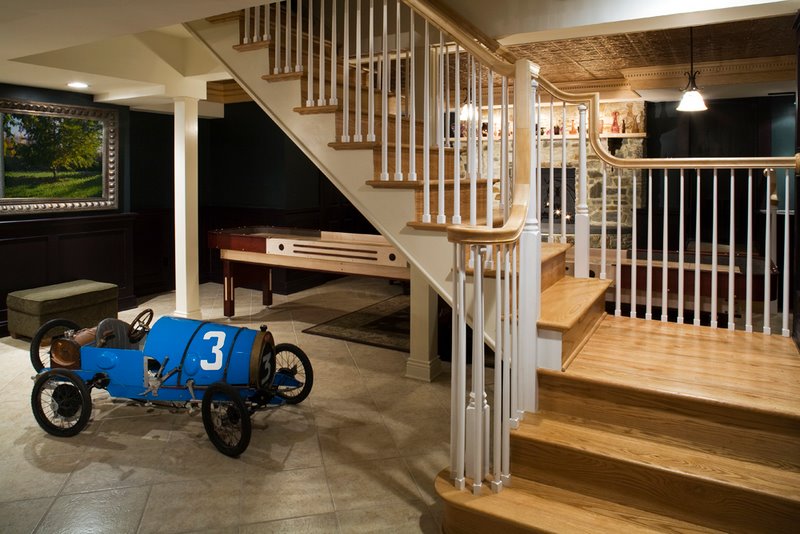 New Staircase
More Photos
View more photos of recent projects: