Exterior Trim and Siding Contractors in Baltimore, MD
Exterior siding, corner boards, soffits, fascias and freeze boards can transform your exterior from drab and dreary to exquisite and beautiful. OzCorp can handle all your exterior needs whether HardiPlank siding, wood siding or Cedar shakes. Check out some of our recent projects.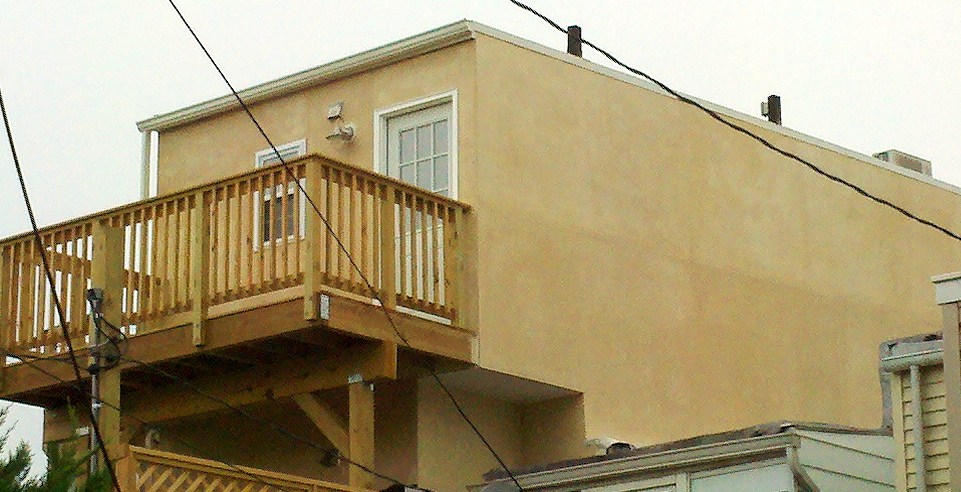 On this 3rd story addition we used a true stucco finish. Stucco has greater fire retardant properties than most sidings. This is why we commonly use it on adjoining rowhomes, as we did here
Exterior Trim Photo of a recent OzCorp Portico Renovation:
New Exterior Portico and Dormer Trim and Siding
Photos of Exterior Trim and Siding on a recent new custom home: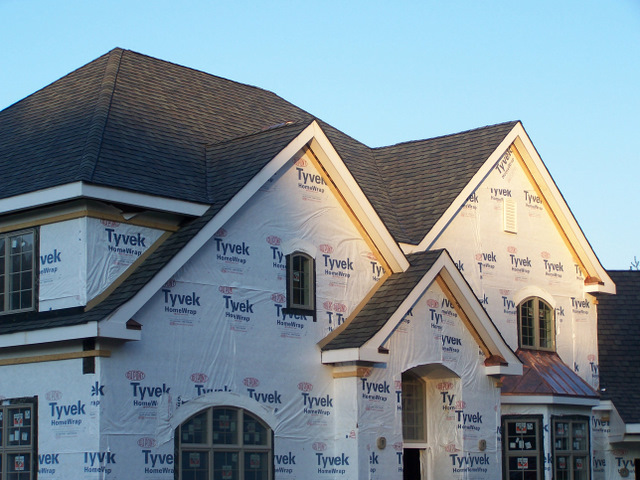 Setting up the Exterior Trim for the Dryvit Installers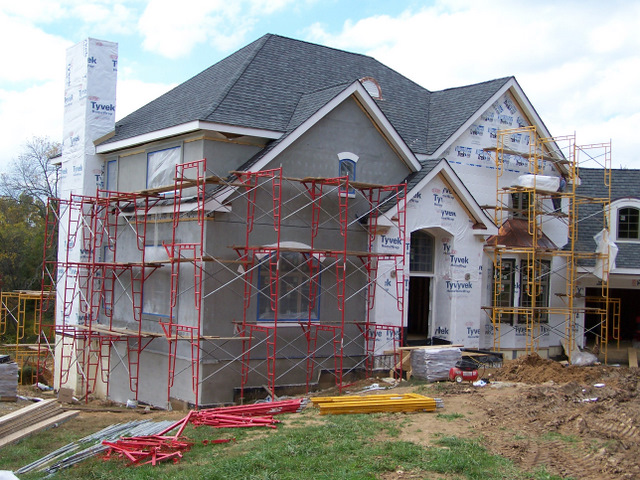 The Dryvit Process Begins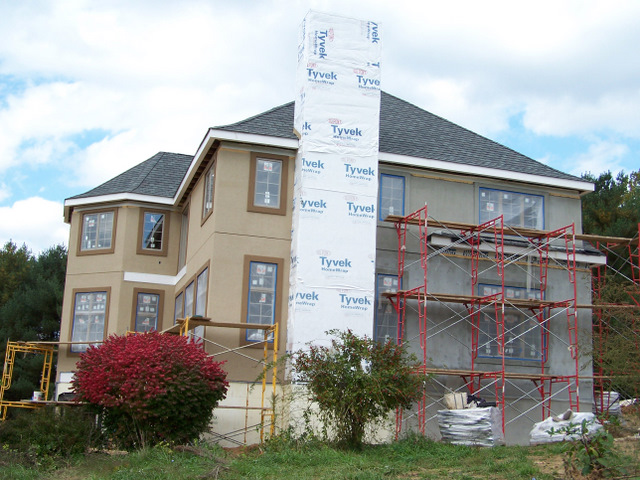 Exterior HardiPlank Siding Installed, Stone Foundation Work Commences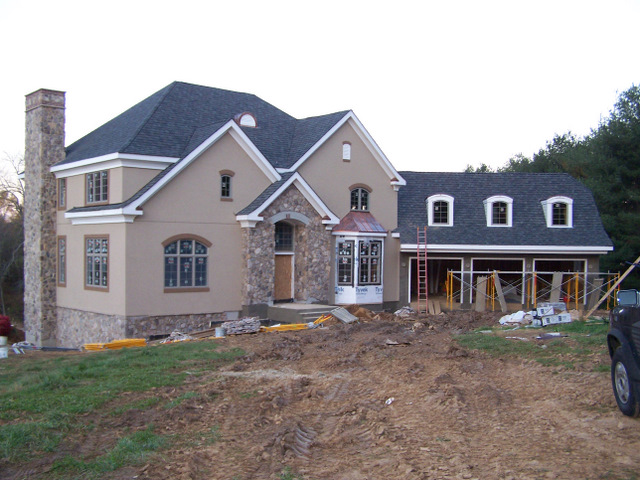 Exterior Trim Added. Includes Large 10" Crown Mould Around Soffit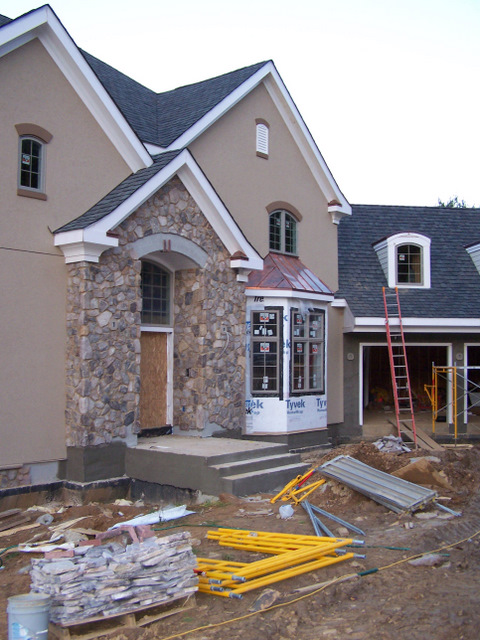 Closer Look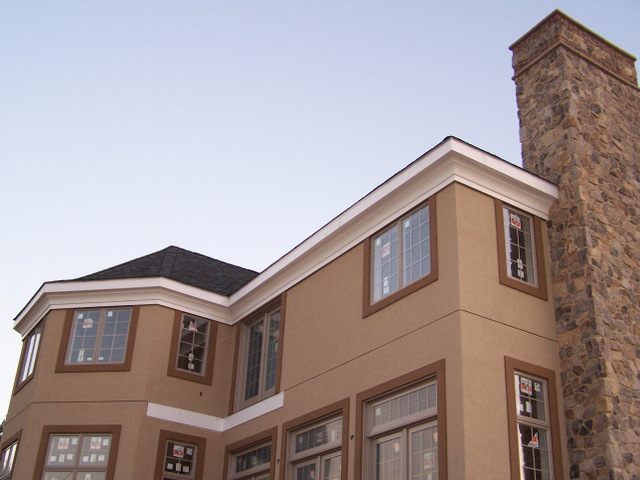 Exterior Trim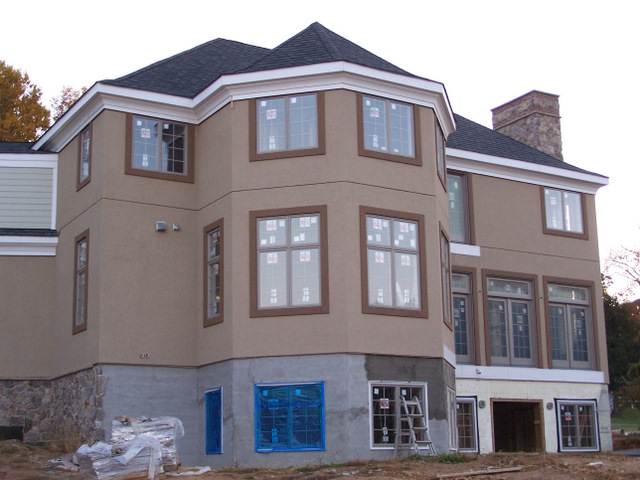 Exterior Trim with Crown Mould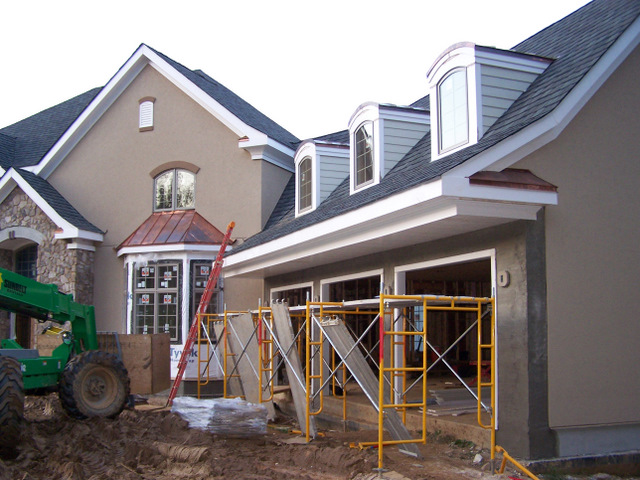 Barrel Roof Dormer, HardiPlank Siding and Exterior Trim
Exterior Painting Complete
This garage addition tied in with main house we had already built. Consequently, we mimicked many of the same trim and siding details, while making some changes to ensure the natural flow of the building.
Installing PVC trim, for maximum lifespan, and minimum maintenance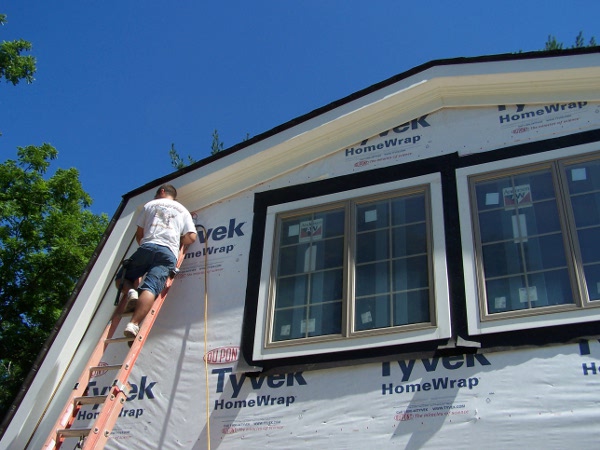 Similar to the PVC trim, fiber cement siding lasts forever and has virtually no maintenance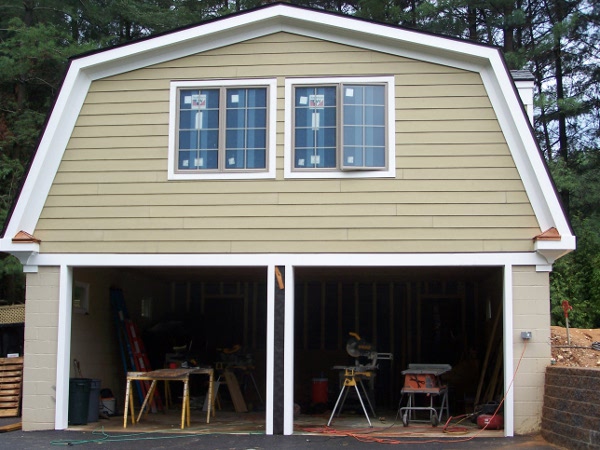 By utilizing these non-wood, lifetime products the exterior follows the responsible 'green building' concepts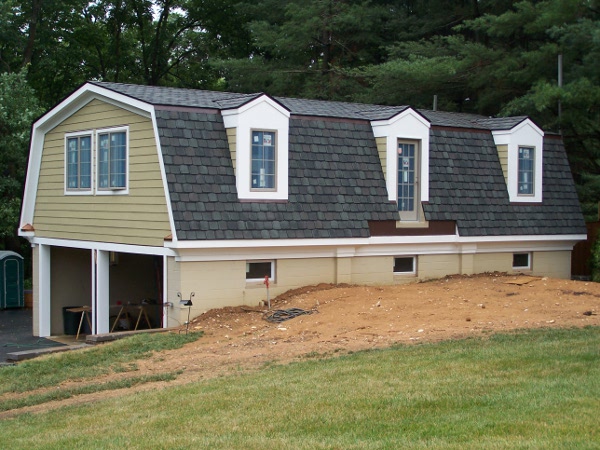 Photos of Exterior Trim and Siding on a recent 1850s Stone House renovation: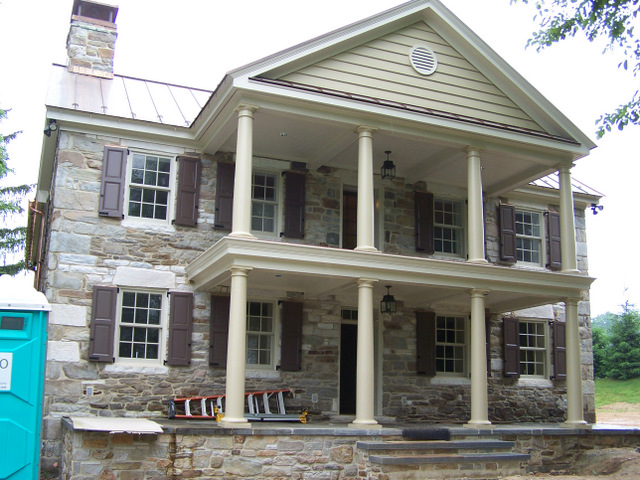 Front Portico with New Shutters and Windows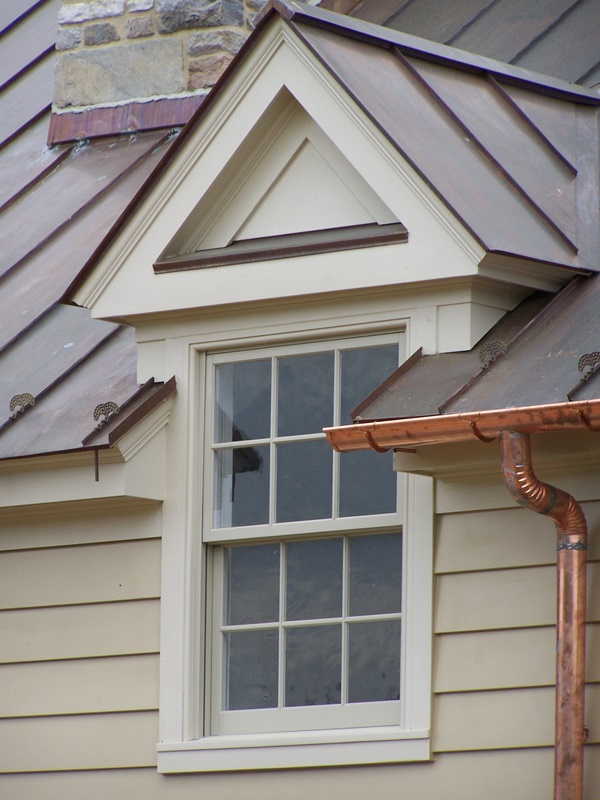 Intricate Dormer, HardiPlank Siding and Copper Roof Intersection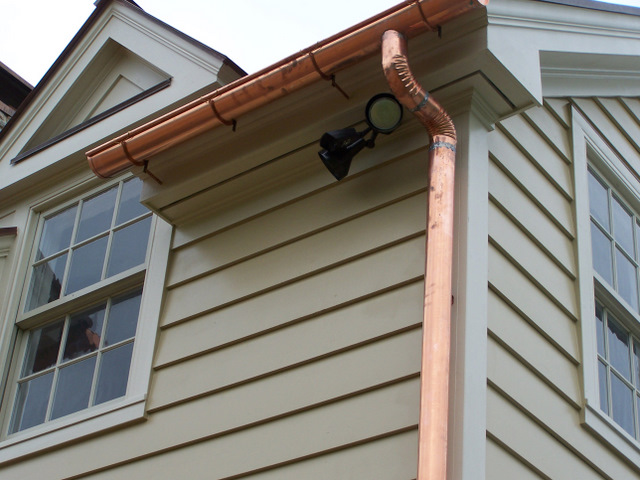 Period Vented Soffit Detail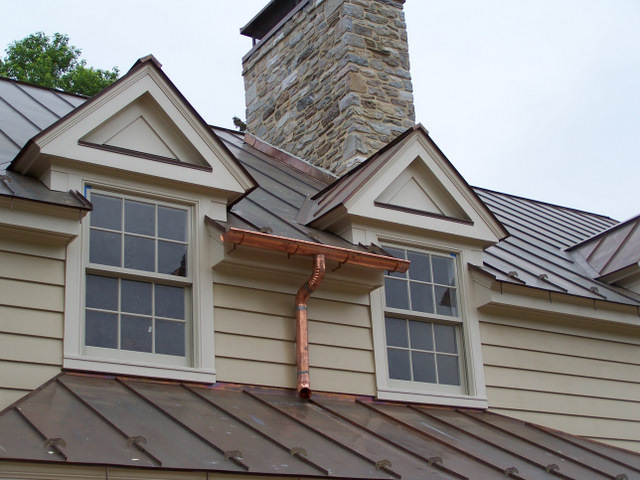 Making it All Look Great with OzCorp Craftmanship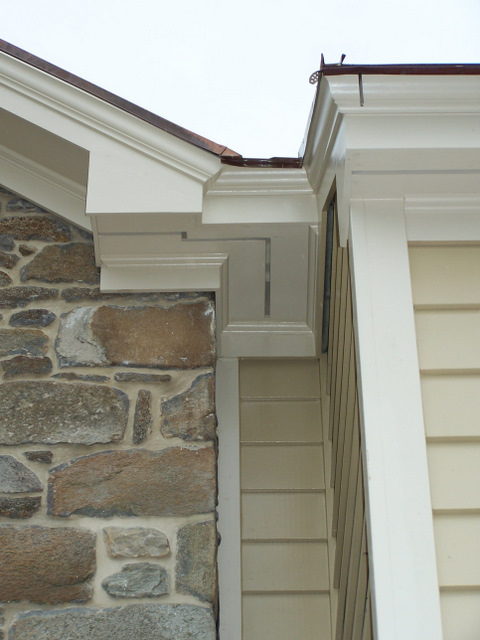 Tough Details are no Problem for the Soffit Venting Intersection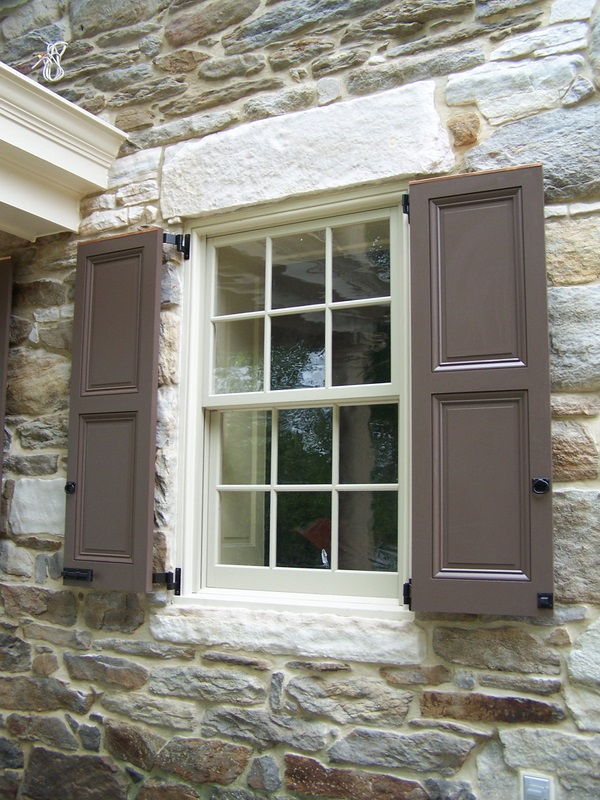 Custom Exterior Window Shutters, Fully Functioning to Existing Farmhouse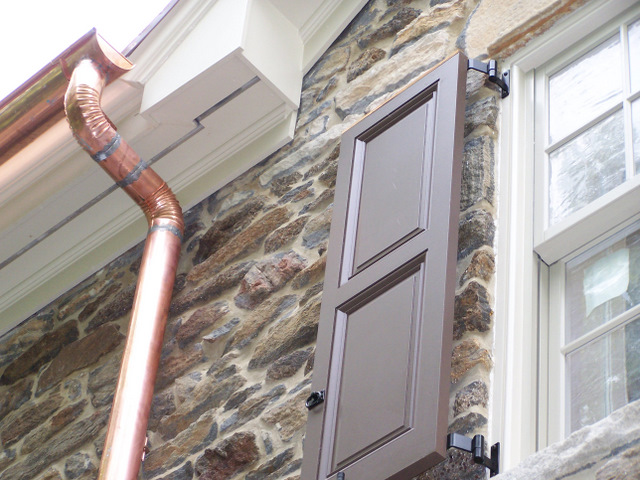 It's all in the Details
Other Services: