Custom Framing Contractors in Baltimore, MD
OzCorp has its own in-house Carpentry team that specializes in Custom and Production Framing projects. Our handpicked and highly experienced team of Carpenters can cater for all your framing needs. Check out some of the extensive framing projects completed by our team.
Framing Completed on a New Custom Home
You can view more photos of this custom home construction here.
| | |
| --- | --- |
| Framing Work Pictures | Completed Framing Pictures |
| I Joists Down | |
| Sub Floor Down and Plates Layed Out for Walls | |
| Ground Floor Framed | |
| Starting the 2nd Floor | |
| Sheating the 2nd Floor | |
| Starting the Garage Framing | |
| Roof Trusses Installed | |
| Roof Truss Connection | |
| Roof Exterior | |
For this project we ripped the roof off of an old garage to create an apartment above. To keep with garage feel, yet maximize living space, we designed a Mansard roof system with multiple dormers.
Framing a new 2nd floor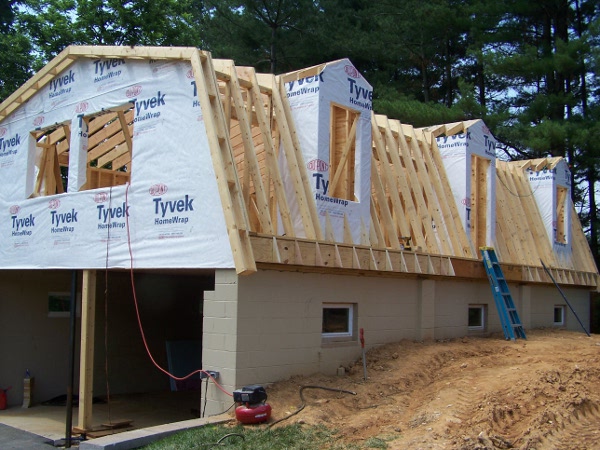 Mansard roof shape maximizes space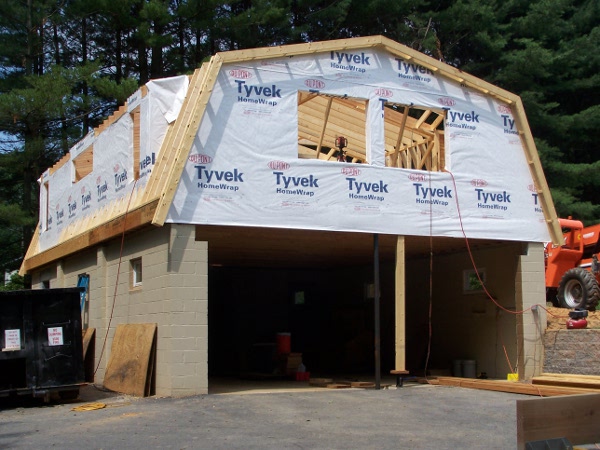 Intricate roof framing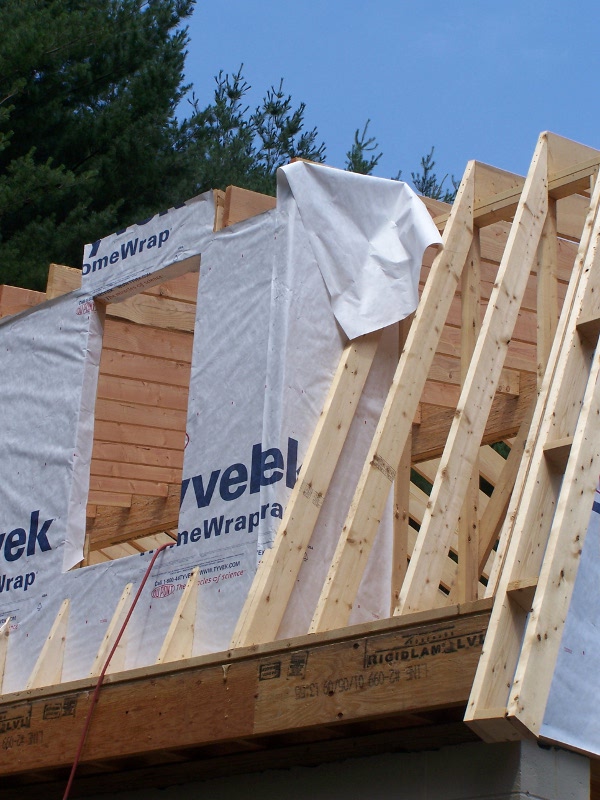 Detail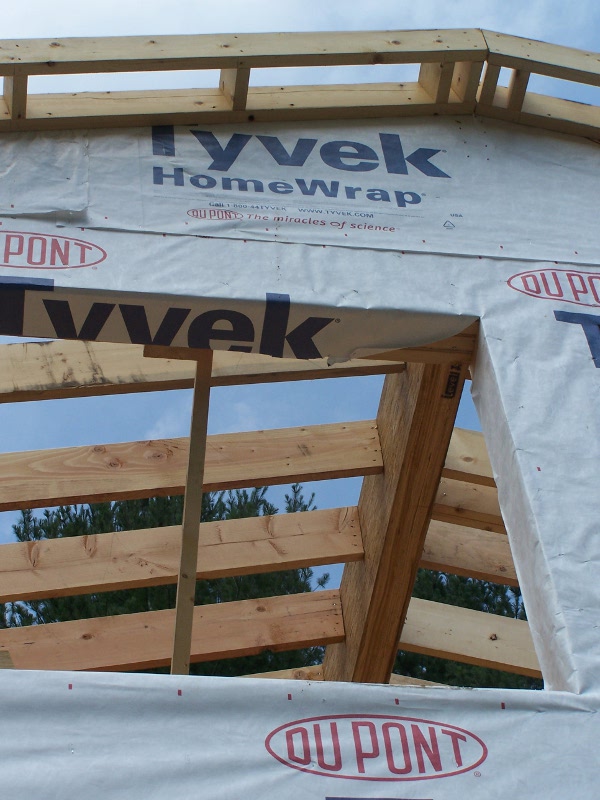 These photos demonstrate what can be done with an old basement in downtown Baltimore rowhome. The framing concept here is to keep everything as high and tight as possible to provide the client with maximum amount of living space possible. Use of steel framing helps us do this.
With proper planning, we are were able to customize the frame to best use this formerly wasted space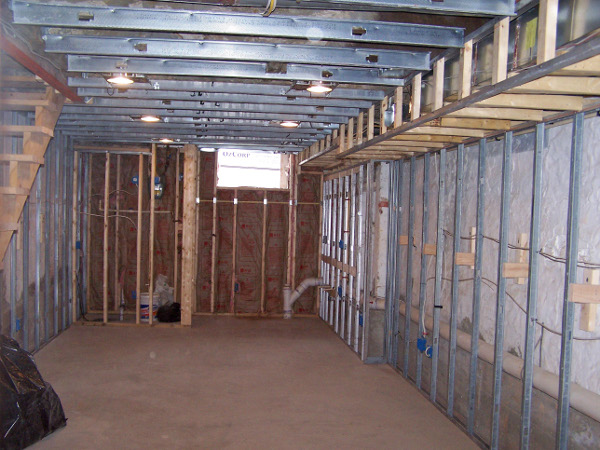 Bulkheads framed with wood and lightweight steel help keep utilities out of the main space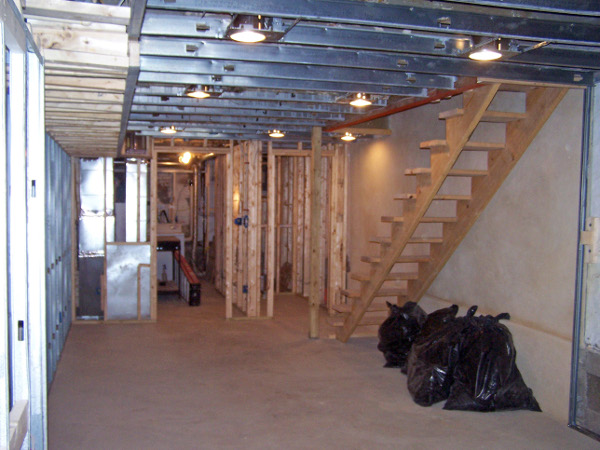 Framing Photos from an 1850s Stone House Renovation
You can view more photos of this renovation here.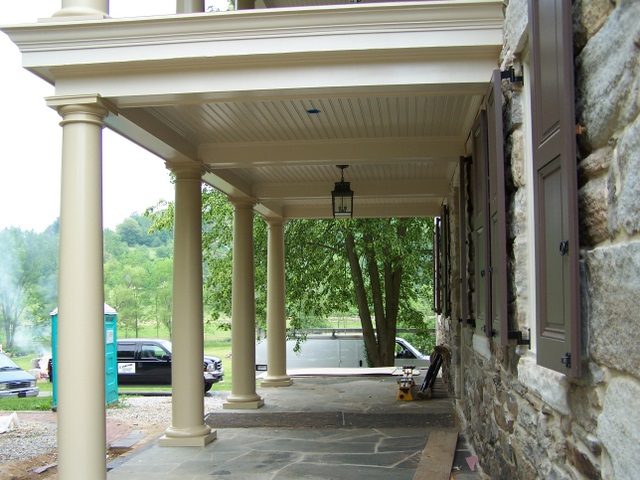 Completed Portico Framing
Completed Portico Framing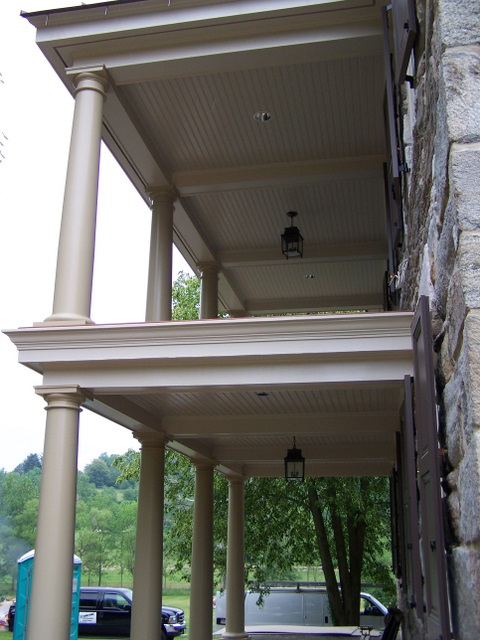 Completed Portico Framing
Another basement underpinning job, where you can see we have framed it out for complete finishing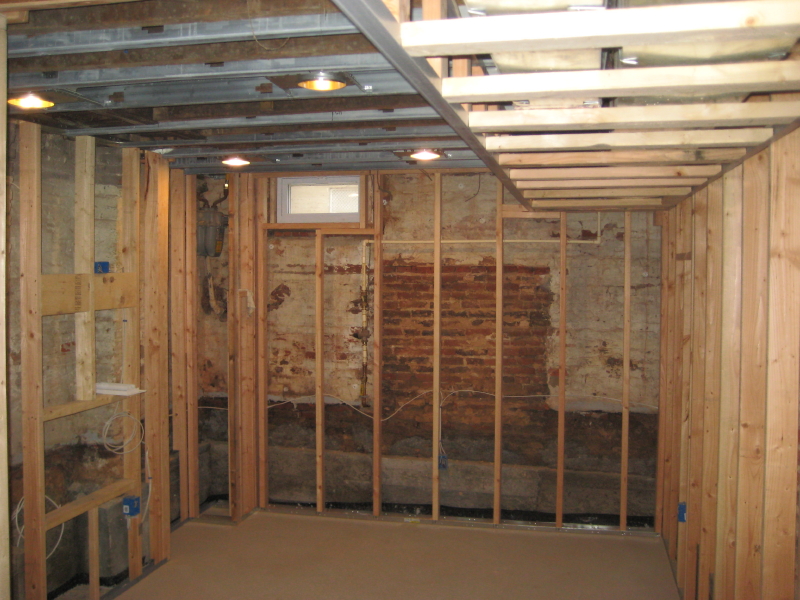 Again we frame in the utilities with bulkheads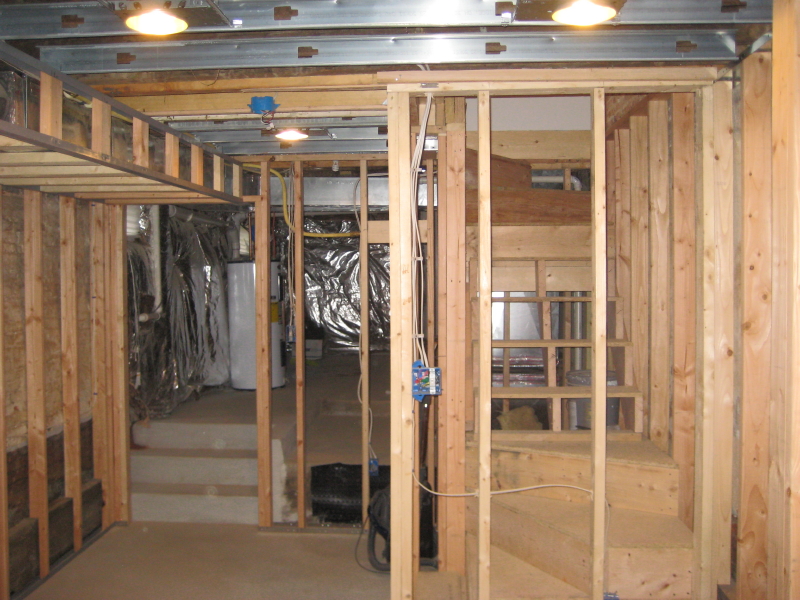 Due to the tight constraints where a much shorter stair used to exist, we have to custom frame a new stair, often with multiple winders to make it all fit properly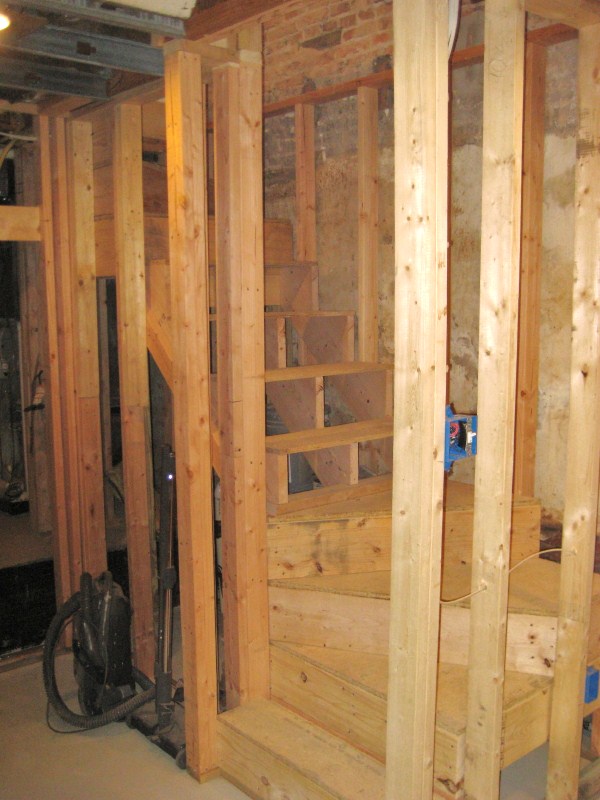 Other Services: